Photo provided by Reg Halford, 3rd Generation Paper Maker, St. Mary's Paper
A Living Centre for
Ecology, Culture and Wilderness Experience
Destination North Inc. is a public, private initiative to develop a Living Centre for Ecology, Culture and Wilderness Experience at the former St. Mary's Paper Mill in Sault Ste. Marie, ON.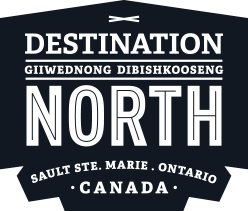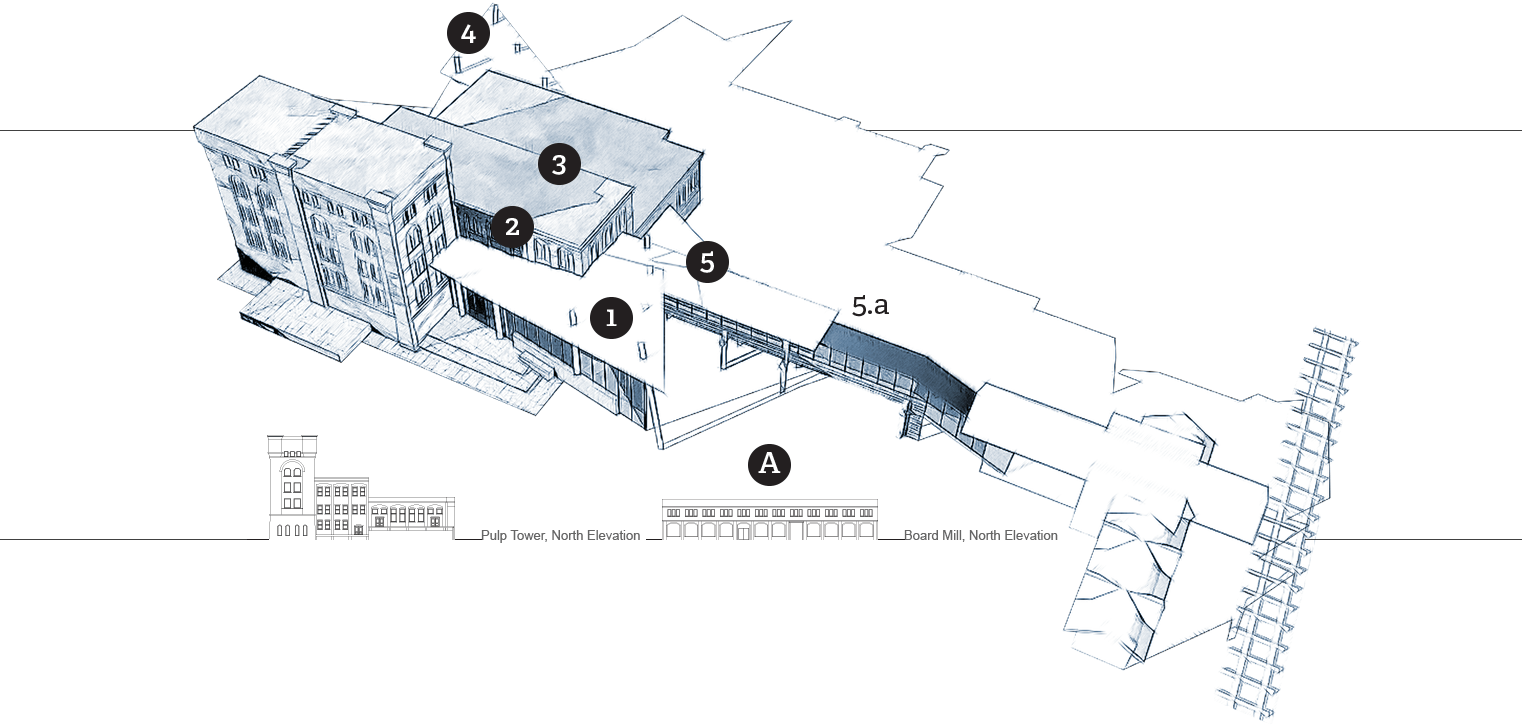 Destination North Inc. proposes to repurpose the
historic Pulp Tower and Board Mill buildings as viable
regional destinations for local business, visitor and
tourist markets as living centres for Ecology, Culture
and Wilderness Experience.
From the heart of the Great Lakes, Destination North presents an epic sweep of ecology, culture and wilderness experience stretching from Port Severn to Pigeon River; an area of ruggedly scenic beauty delivering authentic, natural, cultural and recreational experiences.
Visitors engage with live interactive exhibits, immersive multimedia and animatronic elements designed to introduce and engage people with the natural world of Northern, Ontario.
Destination North Inc. will function as a public, private partnership for the development, operation and fulfillment of the Northern Experience based on a three tier development framework to realize five distinct ecological, cultural and wilderness experience narratives.
1. Destination North Discovery Centre
2. Aazhogan Anishinabek
3.  Group of Seven Algoma
4.  Entomica
5.  Wilderness Rail Station
5.a Wilderness Rail Walk
A.  Board Mill Market
Ojibwe:
Common:
Genus:
Species: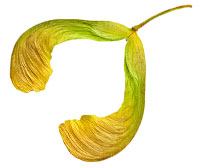 Ojibwe:
Common:
Genus:
Species:
ininaatigoog sugar maple Acer
saccharum
1. Public, private partnerships that match domain expertise to market opportunities.
2. Product development, training, licensing and merchandising.
3. Digital property and service development.
Destination North programming initiatives are currently being developed and proven against market opportunity. As programming development progresses unseen partnership opportunities will arise and become a part of the overall project as appropriate to the project goals of realizing a living centre for ecology, culture and wilderness experience.

Destination North
Discovery Centre
The Discovery Centre orients and engages visitors with the three primary components of Northern, Ontario's recreational markets through interpretive display and immersive experience. Nature and the Outdoors, Fishing and Hunting and Touring.
The Discovery Centre tells the story of Boreal forest ecology, Lake Superior and the unique diversity of its aquatic and terrestrial wildlife through a four season narrative.